Last minute: Dalmatia Cruise July, 19-26
Last minute booking available for 4 berths in 2 double cabins on a beutiful Cyclades 50.4, at €650 pp only, crew included! http://www.fantasailing.eu/croazia-last-minute-july-19-26-2015/ .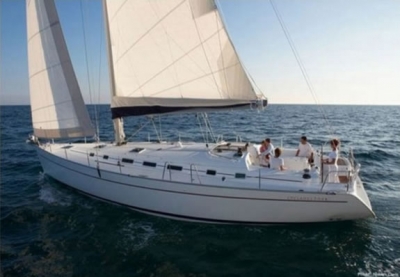 Departure from Pescara on July, 19 at 17:00, and night sailing to Vis and Split. Route to Primosten the following day, in the direction of the Krka Waterfalls. On the third day, there is the opportunity to visit the falls with guided excursions in one of the most beautiful Natural Parks in Croatia. We will moor in a wonderful bay for a night with swans, under a carpet of stars.

Croazia Last Minute: July 19-26, 2015
Posted by: FantaCrew | on July 7, 2015
Croazia Last Minute: 19-26 luglio, 2015, four berths in two cabins are still available at €650, with crew. We will cruise to Croazia onboard the Cyclades 50.4, and discover magical places.
Price: 650.00 EUR