Ferretti Group revealed more details about the exterior design of its new Riva 90 at the 2018 Düsseldorf Boat Show.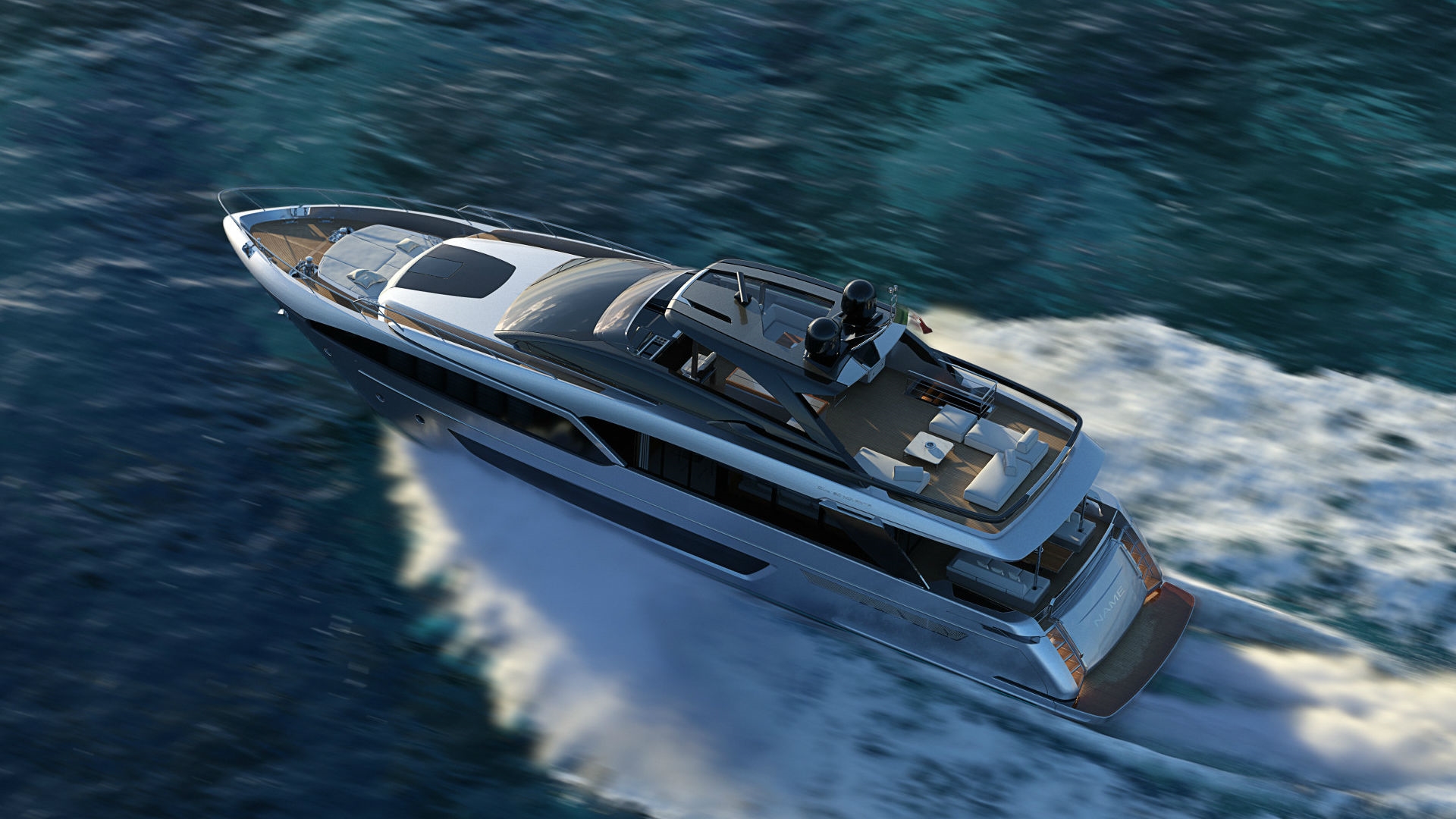 The new model was previously introduced at the 2017 Fort Lauderdale International Boat Show.
As the rendering below reveals, the new model will inherit the streamlined profile and large, carbon fibre-framed windows of the Riva 100 Corsaroand the Riva 110 Dolcevita
.

The yacht will measure 27.43 meters.
Developed in cooperation with Officina Italiana, its key features include floor-to-ceiling windows, which cover the whole length of the main salon, a concealed stairway set up and a tender garage, accommodating a Williams 365 as well as a jet ski.

Speaking last year, Mauro Micheli, chief designer at Officina Italiana Design, said: "The Riva 90 is a very sleek, slender boat despite being quite large, volume-wise. Its lines are balanced, sporty and elegant, brilliantly epitomising the Riva DNA. There is a real sense of stylistic coherency between the interiors and exteriors."

Three engine options from MTU will be made available, ranging from twin 1,921hp 12V2000 M96Ls to a pair of 2,400hp 16V2000 M93 engines - the latter will be installed on hull number one. The result is speeds of up to 30 knots out on the open water as well as a wide range of cruising speeds from 22 to 26 knots.

Likewise a wide range of layouts will be offered, with the option to fit up to five guest cabins onto the lower deck.To ensure a smooth cruising experience, the Ferretti Group will be equipping the Riva 90 with zero-speed stabiliser fins as well as optional Seakeeper gyroscopic stabilisers.
Sergio Beretta, CEO of Officina Italiana Design, added:
"It is not designed for any specific sea — it's perfect anywhere. That said, we believe that the Riva 90 will be particularly popular in the East because of its modern, edgy style."
Other superyacht projects under development at the Italian yard include the Riva 50M, which is due to hit the water in 2019.