New support yacht named Game Changer was launched by Dutch shipbuilder Damen.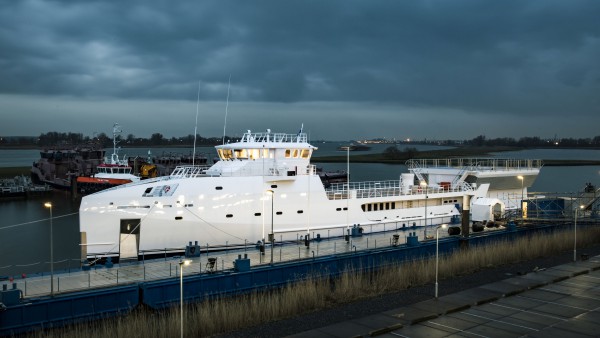 The yacht will be ready this summer.

Mark Vermeulen from the Damen said that their clients want to go to exiting new destinations, which have a less established
superyacht
infrastructure, with a
yacht
that offers more fun with larger tenders, larger helicopters and submersibles.They also want to take more staff, guides pilots and security personnel with them.
Game Changer
is the leap forward in capability that they need, but at a significantly reduced cost than a larger yacht, they get all the benefits of flexible operations and privacy – that's why it is also called the Smart Stretch.

This
yacht
enables large helicopters to operate long-range flights and land in a broader weather window. It features 250 square metres of open deck space for tenders, toys and storage, as well as a further 110 square metres below deck.
Capacity is for
22 crewmembers and additional staff, the support vessel has offices, facilities and space for a vast amount of extra provisions, including fuel (marine, aviation and petrol).