Say it... 'Sunrise Yachts and Open Yacht in the same sentence'. Oh, so it wasn't just us that stuttered in reading it. Regardless, Turkey-based builder Sunrise Yachts unleashed a 150-foot Open Yacht design to blister the waves at a hot 28-knots.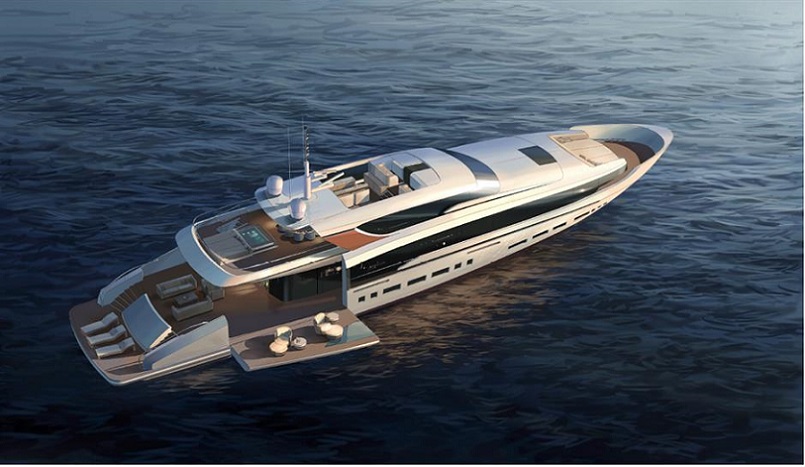 The Sunrise 150 as it is being called is their first step towards this style of
yacht
, express yachts. She will be built in all aluminium to a design by Focus Yacht Design and in fact, the interior is also by them. If you are eager to own this type of yacht, the Sunrise 150 is up for grabs.Focus Yacht Design packed quite a few features onboard this yacht. A large section of the bulwark on the aft main deck folds down to create a beach club but more like a terrace on the sea. The sundeck is pretty amazing with a sliding hardtop roof to sun or cover a social area. The aft deck showcases a jacuzzi with sunpadded area and more central is an alfresco dining area to seat the yacht's guest capacity. With 3,460 Horse Power MTUs onboard, a 28-knot top speed is being pushed. What is interesting is that the yard suggests that this 150-footer will still be able to attain a 3,000 nautical mile range. It's a different direction for Sunrise Yachts but demonstrates their willingness to evolve and create a unique aspect in their portfolio.