Since coming under new ownership Christensen Yachts report a number of yachts under construction and with the Fort Lauderdale International Boat Show (FLIBS) starting tomorrow, we are expecting to hear more on some of these builds as they will be present at the event. However, we can tell you that there is a 50-meter -hull 42-, a 49-meter -hull 40-, hull 38 and hull 36 all in various stages of build. Hull 36 is the most advanced and is nearing completion with finishing expected to be done in a few months time. She was originally supposed to be a 2015 delivery but will premiere in 2016. Hull 36 will be hosting up to twelve guests across six cabins. Hull 36 is anticipated to be christened as "Silver Lining".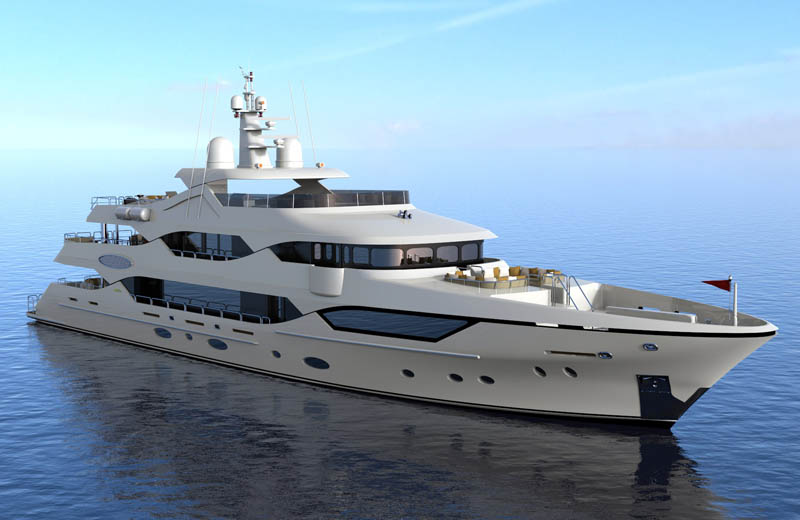 Hull 38 is someways behind in the build process and is expected to star sometime in 2018 but she is a sister to
Silver Lining
and doesn't have an owner yet. The next Christensen yacht that is expected to launch after
Silver Lining
will be Hull 40 anticipated to be called "Chasseur". She should be completed during the first couple months of 2016. Finally, there is Hull 42, the 50-meter and she should be finishing coming down the end of 2017 providing the build schedule is maintained.