Expected to launch in 2016, the new Filippetti F93 model is well advanced in the construction process. The design of this near 100-footer is penned by Fulvio de Simoni and combines a sport performance look with sexy and elegant flair. The 28-meter flybridge yacht adds character with distinctive hull windows for the guest accommodations. The guest accommodation situated on lower deck is broken down into 1 X Master suite, 1 X VIP and 2 X Doubles.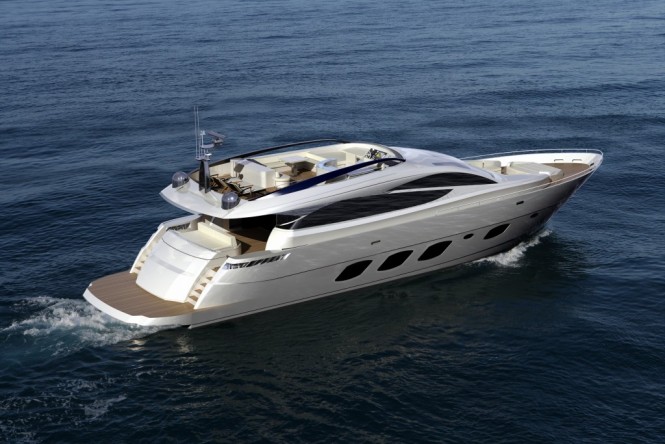 The Filippetti F93 by nature will be a performance-oriented
yacht
but if an owner wants even more power at their disposal there is an option for 2,638 horsepower coupled to surface props. The standard version should utilize twin MTU 1,948 horse power engines that drive two conventionally located props. Bare in mind that this Italian yard has an F98 model so the company is trying to entice potential owners who may not quite want a near 100-footer.