The
yacht
building arm of the commercial yard
Fincanteri
has revealed a new design for a 75-meter
superyacht
. Yes if you were a tad-bit shocked that this yard is presenting a 75-meter design, you are not alone. Fincantieri Yachts is know for building extremely large superyachts.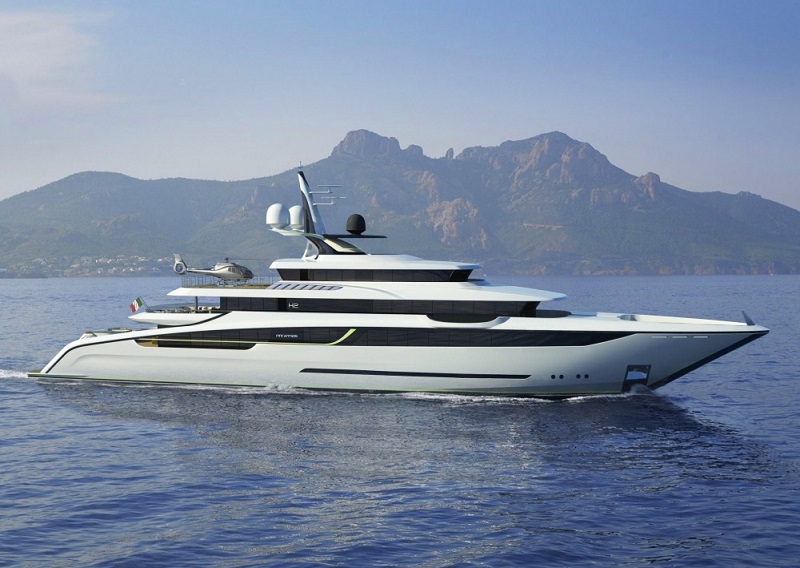 Not that 75-meters doesn't represent large but look at their short past with launches like the 133-meter "Serene" and more recently the 140-meter "Ocean Victory" and you tend to understand where we are going with this . The new 75-meter superyacht showcases the handy work of UK-based design studio H2-Yachts.
This yacht is far from being 'short' on stunning features. Project 'Aura' -as she is known- boasts a helipad on the aft upper deck, a pool on the aft main deck looking over the transom with a glass edge. Additionally, there is a beach club and sizable tender garage to store a main tender up to 10-meters -envisioned to be a Riva-. Room enough for crew tenders and guest toys can be stored as well. Did you notice the large expanses of glazing through out the design. H2 Yachts were not 'small' on offering this vital connection to the sea. The interior benefits directly from the plethora of glass surfaces, not only by the wealth of natural light entering but the stunning views that can be had from the interior.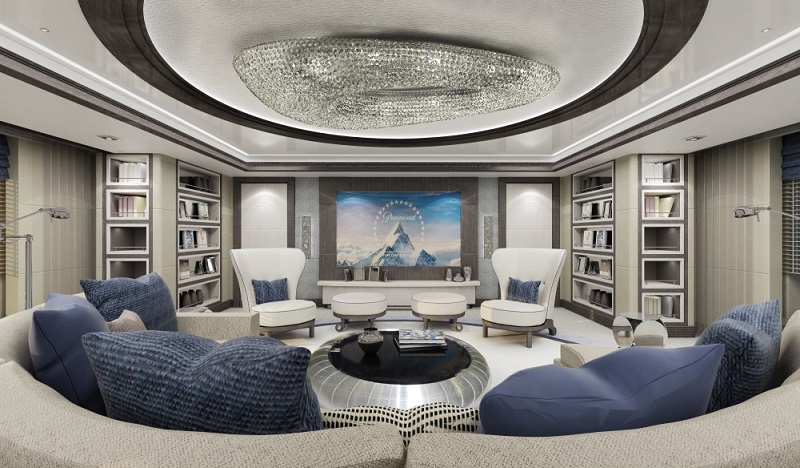 Speaking of the interior, Project
Aura
presents an accommodation layout for up to fourteen guests. Six staterooms are available for guests while the owner will have a large full-beam master suite. More than 120 square meters has been dedicated to personal owner suite space and features large ensuite bathroom, office and even a private lounge area. New Project
Aura
exists on four capacious decks above the waterline.