UK
yacht
manufacturer
Sunseeker Yachts
is currently working on a new model, the
Sunseeker 131
. They are also excited to announce that the first four units in the new range have been sold already.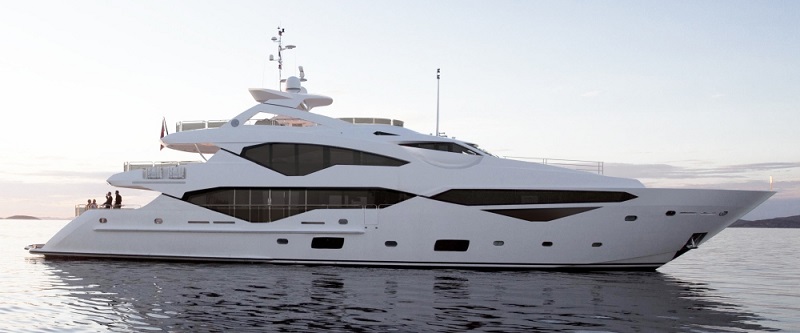 The Sunseeker 131 mirrors the design of the 40-meter Sunseeker model but with upgraded styling and of course, interior. With Sunseeker working hard on production of the new range, the first one is anticipated to be launched very early in 2016. The next possible slot to get in your order for one of these new 131 models is perhaps toward the end of 2016. It is also great to know that the first four hulls have been sold to clients spread around the world and not just from a particular popular geographic region. The
United States
, Turkey, UK and Hong Kong are identified as the regions to where the four new owners are from. The standard guest configuration for the 131 is for ten guests in five cabins, with scope for up to 12 to be accommodated depending on the layout and options selected. Each owner however, will be able to tailor every element of the interior design and layout. The 131 is based on the classic Sunseeker deep-V hull, and at 10-knots she will have an extended cruising range of 1,500 nautical miles. Her top speed is estimated to be 23-knots. Build time for each new 131 Yacht is expected to be one year with capacity in place to have up to five yachts in build simultaneously.