One differentiating element is the mast. Not that it is really any different in how it appears but the colour is
. M&M's
mast is white while the newly launched Classic 160 #2 has a brown mast, likely mirroring an old-world wooden appeal.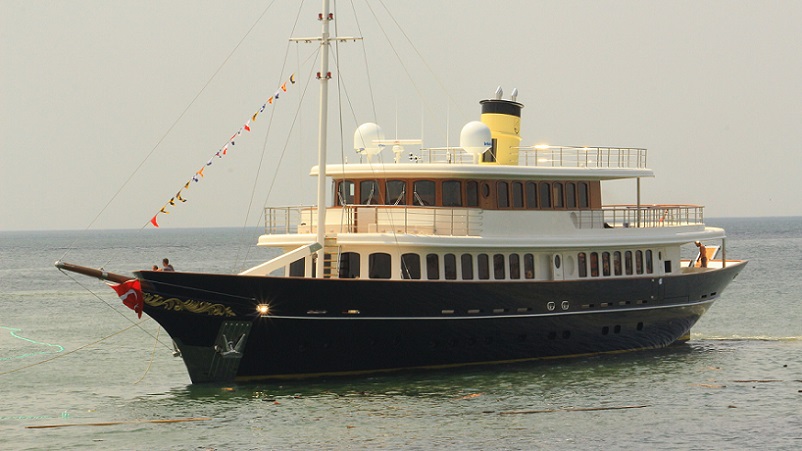 The Classic 160 model is constructed to RINA and commercial standards. It also is capable of sleeping as many as twelve guests in six cabins along with cabins for seven crew members. Do not let the old-world appearance of the Bilgin Classic 160 fool you...they have that appeal and design but they are as modern as you can want in a relatively tight package. YF will keep you updated as to the name of the second hull.
Turkey-based builder Bilgin Yachts recently launched the second hull in their Classic 160-foot Gentleman's class. The new yacht, still unnamed at this point, was launched earlier this month on May 4th and has been in the water a while now. Cast your minds back a couple years ago (2012) when Bilgin launched the first hull in this series called "M&M". At first glance, both yachts appear extremely similar but there are one or two subtle differences you can pick up on to tell them apart should they unlikely sail into the same marina and berth next to each other.