Project 'Flow' is one of the latest projects design
studio Vripack
has been working on. Essentially, Flow is a 51-meter expedition-styled
motoryacht
envisioned to be built with a steel hull and aluminium superstructure.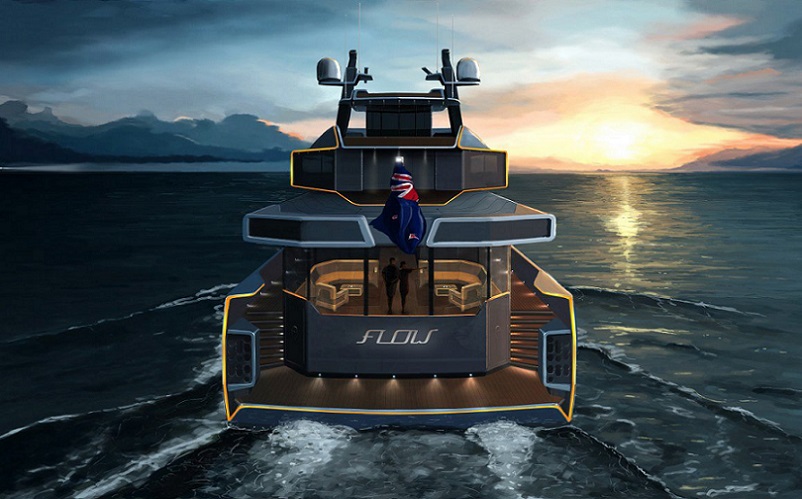 The new design takes expedition style to a new level, incorporating conventional
superyacht
style and lines into a tough, long-distance and utility yacht. This is partly the trend in which expedition design is going in. In the words of Vripack design members, "with Flow we wanted to create a yacht that stops you from turning the page". "She features the most sought-after form which follows function, embraces our holistic philosophy and allows a stunning exterior and harmonious interior with cutting edge naval architecture."
Project
Flow
has many nice features about her including the glassed-in aft main deck beach club. It provides views outside from practically all angles and surely would be a well-utilized space especially when the yacht is at anchor is pristine and beautiful coves and bays around the world. The room is fitted-out with symmetrical plush seating for guests to relax and take in the views. While we are on the guest 'flow', this yacht aims to accommodate up to ten. Yes...ten guests and ten crew members. The aft upper deck is a helipad and can be used as such but when the helicopter is not onboard, the area can easily be fitted out with loungers and other outdoor furniture to literally take living to the exterior.
Flow's
tenders are located on either side on the main deck, just forward of the beach club. This flowing expedition motoryacht is expected to trot through the seas at a top speed of 16-knots -depending on the load of course-. However, a stately 12 to 13-knot cruise speed is more-than-likely where she will throttled at. No conventional port windows in the hull either these have been replaced by a mosaic style in the window treatment. Project
Flow
knocks the notion that an expedition yacht has to be all utility and lack style and grace.