"Sagitta alba" je ponovno stigla u Šibenik.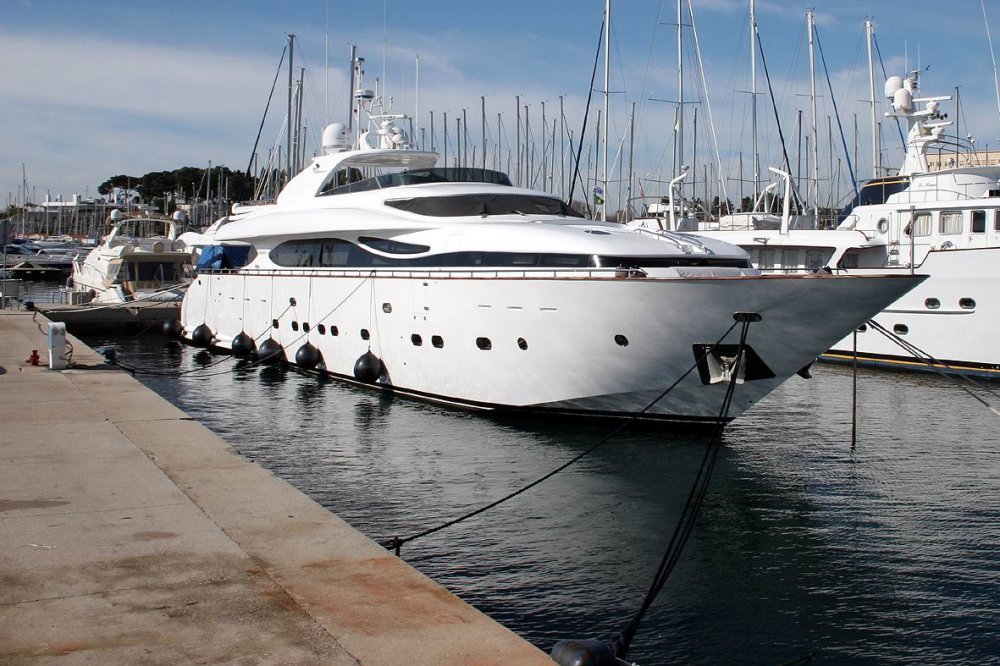 Nakon mjesec dana u Šibeniku je ponovno plijenila pažnju prolaznika.
Jahta
je trenutno u vlasništvu
umirovljenog generala Ivana Čermaka. Na jahti je uživao generalov sin Hrvoje sa svojom obitelji.

General Čermak je jahtu kupio od Željka Keruma prije 6 godina
.
Jahta je tada prodana za čak 3,6 milijuna eura.

"Sagitta alba" svako ljeto krstari Jadranom.
U njezinoj udobnosti i luksuzne četiri kabine može, zajedno s posadom, uživati dvanaest osoba, a dostiže brzinu od 26 čvorova.
Jučer se oko 11 sati desila pomorska nesreća u Pelješkom kanalu.
Austrijska jahta je udarila u motorni brod Roko, koji je srećom bio bez putnika.
Od siline udarca
brod
se prepolovio i potonuo, a kapetan je lakše ozlijeđen.
Vlasnik potopljenog broda, Vlado Ilišković je rekao kako je jahtu vozio austrijski državljanin i to velikom brzinom pa je silina udarca bila poprilično jaka. Radi se o motornom brodu Roko, dug je 8 i pol metara i može primiti do 30 ljudi, potreban je silovit udarac da se takav brod prepolovi.
Roko je motorna brodica koja prevozi putnike od Perne do Korčule, i obrnuto. Oko 11 sati brodica je krenula iz Perne za Korčulu, na svu sreću bez putnika. Neki očevici s drugih
plovila
koji su se našli u blizini u trenutnu nesreće, spominju i mogućnost da je austrijski državljanin uključio autopilot, ali svi navode kako je jahta vozila neprilagođenom, prevelikom brzinom. Kapetan Roka je u šoku preveden u Orebić, zadobio je udarac u glavu, no bez težih posljedica.
"Nismo dobili još nikakav službeni izvještaj od nadležnih institucija iz Korčule, pa ne mogu pričati o detaljima. Mogu reći kako ovakve nesreće nisu česte, a kad se dogode imaju kobne posljedice za putnike, srećom, to jutros nije bio slučaj. Na moru vrijede gotovo ista pravila kao i na cesti, očevidom će se utvrditi tko je kome oduzeo prednost, je li netko od sudionika promijenio smjer u zadnji tren, i slično. Centar za praćenje pomorskog prometa u Splitu može detaljno dostaviti kretanja u tom dijelu Pelješkog kanala za vrijeme nesreće, sukladno tome može se tražiti odšteta" – zaključio je David Radas, iz Ministarstva mora, prometa i infrastrukture, viši stručni savjetnik u Nacionalnoj središnjici za usklađivanje traganja i spašavanja na moru (MRCC Rijeka).