New high-performance runabout is launched by Marquis and Toyota team.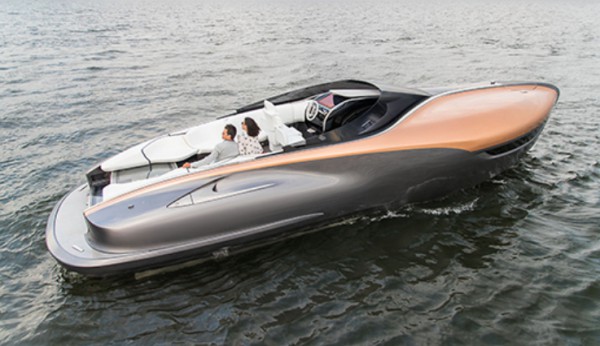 This 42-foot open sports boat is informed by the Lexus design language.

It made its debut on 12 January at a Lexus-hosted "Through the Lens" global media event in Miami, Florida. The idea came about when Toyota's CEO, Akio Toyoda, was testing one of the marine division's new
boats
that use Toyota diesel engines and the result is certainly a step up the luxury ladder from the mid-90s
.

Lexus Sport
Yacht
concept has
880 horsepower that provide a top speed in excess of 40 knots.
"This project used all the in-house capabilities we have at our disposal," says Josh Delforge, Vice President of Design at Marquis, "including engineering, modelling, mould-making, lay-up of composite structures, metal shop fabrication, upholstery, paint and other techniques, to come to life."

The Lexus project was kept under the radar during development and although the prototype is up and running, much like a concept supercar it is intended as a one-off project and sadly there are no current plans to put it into production.